Keynote Speakers
Professor Margreta De Grazia, University of Pennsylvania
Shakespeare's First Anachronism
Margreta de Grazia is Emerita Sheli Z. and Burt X. Rosenberg Chair in the Humanities and Professor of English at the University of Pennsylvania.  She is the author of Shakespeare Verbatim (1991) and Hamlet Without Hamlet (2007).  She has co-edited Subject and Object in Renaissance Culture (1996) with Maureen Quilligan and Peter Stallybrass, and the Cambridge Companion to Shakespeare (2001) and The New Cambridge Companion to Shakespeare (2010), both with Stanley Wells.  Her recent articles and forthcoming book, Five Shakespearean Period Pieces, focus on various aspects of periodization, chronology, and secularization.
Professor Andrew Murphy, University of St Andrews
Shakespeare's Irish Lives: Power, Text and Biography
Andrew Murphy is Professor of English and Head of the School of English at the University of St Andrews.  His authored books include Shakespeare for the People: Working-class Readers, 1800-1900 and Shakespeare in Print: A History and Chronology of Shakespeare Publishing, both published with Cambridge University Press.  He has edited A Concise Companion to Shakespeare and the Text (Blackwell/Wiley) and co-edited (with Willy Maley) Shakespeare and Scotland (Manchester University Press).  He is UK Associate Editor for the Cambridge World Shakespeare Encyclopedia. 
Professor John Drakakis, University of Stirling
In Conversation with Michael Bogdanov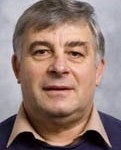 John Drakakis is an Emeritus Professor at the University of Stirling, and a visiting professor at the University of Lincoln and Glyndŵr University, Wrexham.  He is currently general editor of the New Critical Idiom series, and also the general editor of the forthcoming New Narrative and Dramatic Sources of Shakespeare project, contributing the volume on Shakespeare's Tragedies.  He has recently edited Shakespeare's The Merchant of Venice for the Arden 3 series (2012), and he has jointly edited and contributed to Gothic Shakespeares (2008), and Macbeth in the Arden Critical Guides series (2013).  He was the editor of Alternative Shakespeares, has edited volumes on Shakespearean Tragedy, and (jointly) Tragedy, and has contributed the edition of Q1 Richard III to the Shakespeare Originals series.  He has published many articles and reviews in journals, and chapters in edited books, and has guest edited volumes of the ESSE journal, and (jointly) a forthcoming volume of the journal Poetics Today.  He is a Fellow of the English Association, an elected member of the Academeia Europaea, a trustee of the British Shakespeare Association and chair of its Honorary Fellowships' sub-committee. 
Dr Colin Burrow, University of Oxford
Shakespeare's Authorities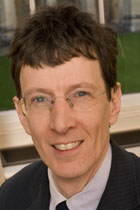 Colin Burrow is a Senior Research Fellow at All Souls College, Oxford.  He has written widely on the reception of the classical tradition in the Renaissance, including Epic Romance: Homer to Milton (Oxford, 1993) and more recently Shakespeare and Classical Antiquity (Oxford, 2013).  He edited Shakespeare's Complete Sonnets and Poems for the Oxford Shakespeare, and the complete poems of Ben Jonson for The Cambridge Edition of the Works of Ben Jonson, an edition which includes many more manuscript variants than any previous one, and adds quite a good couplet to the corpus of Jonson's verse.  He is presently completing a book on the history and practice of literary imitation provisionally called The Language of Imitation: A Literary History and is working on the Elizabethan volume for the Oxford English Literary History.  He is a regular reviewer in The London Review of Books.
Dr Michael Bogdanov, Director, The Wales Theatre Company
In Conversation with John Drakakis

Dr. Michael Bogdanov, M.A., D.Litt, FRWCMD, was born in Neath, West Glamorgan, Wales, of Welsh and Russian Parents, and educated at the Universities of Trinity College, Dublin, The Sorbonne, Paris and Munich.  In a theatre, television and film career spanning almost 50 years, he has won some 20 Awards – including two Lawrence Olivier Awards for Best Director and two BAFTAs (British Academy of Film Technicians and Artists.  He was an Associate Director of The Royal National Theatre under Sir Peter Hall for eight years, and Intendant (Chief Executive) for four years of the Deutsches Schauspielhaus, Hamburg.  Together with the actor Michael Pennington he founded The English Shakespeare Company, touring internationally for ten years and winning many awards, particularly for the seven-play History cycle, The Wars of the Roses.  He has directed eight productions for The Royal Shakespeare Company, two Karl-Heinz Stockhausen World Premieres at La Scala and Covent Garden, and directed in Japan, Australia, Hong Kong, Norway, Canada, Germany, Austria, France, Greece, Denmark, Brazil, Ireland and the USA.  In 2003, in conjunction with Swansea City Council and the Arts Council of Wales, he formed the Wales Theatre Company, presenting 15 large scale productions, including three new musicals, touring Wales and the UK.  He is an Honorary Fellow of the Universities of Leicester, Sunderland, Cardiff, Swansea and Glamorgan, of The Shakespeare Birthplace Trust, The Royal Welsh College of Music and Drama, and was recently awarded an Honorary Doctorate from the Samuel Beckett Centre, University of Dublin, Trinity College, for Services to Theatre.  In recent years he has been working in Hamburg, predominantly at the Kammerspiele Theater.  In 2013 his books, Shakespeare The Director's Cut and The Director's Cue, were launched from The Edinburgh Book Festival.